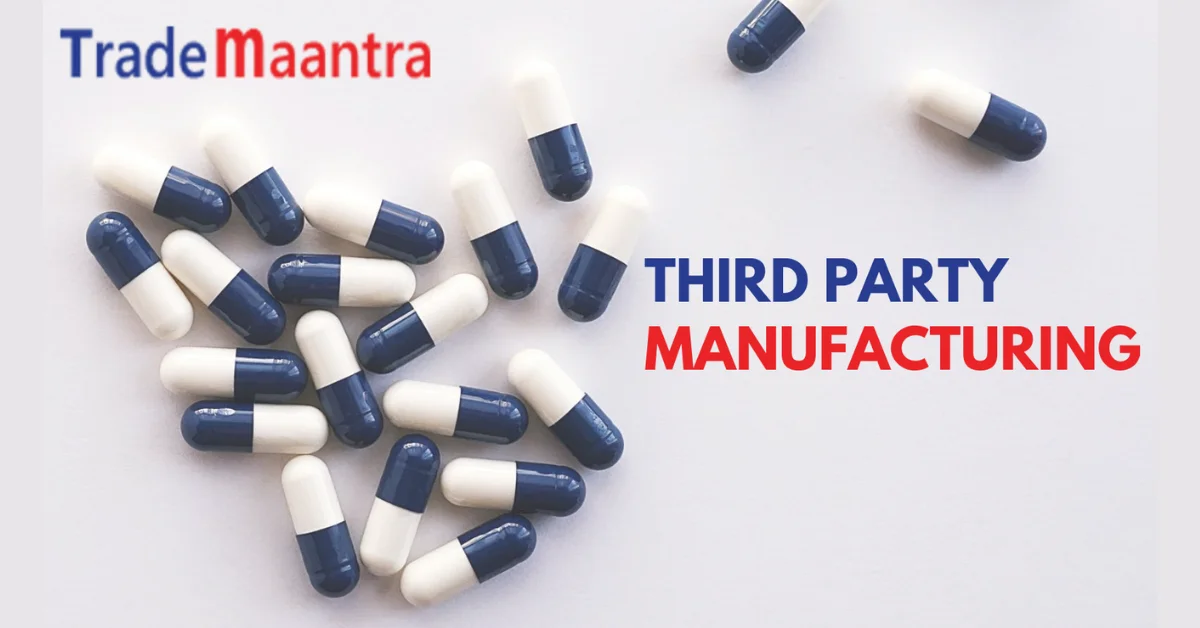 When we talk about pharmaceuticals we know for sure that the industry is forever prospering. Each year the demand for medicines keeps on rising, giving the pharma industry a considerable boost. Not to mention, the recent COVID-19 pandemic showed us how the healthcare sector depends on the manufacturing of medicines and pharmaceuticals.
Now, if we look into the different types of pharma manufacturing models, we come across two major ones - Contract Pharma Manufacturing and Third Party Pharma Manufacturing.
So, what are these two models, and which one shall you choose? Let us have a look at both and see the difference:
Contract Pharma Manufacturing
Contract pharma manufacturing also goes by the name of Private Label Manufacturing. It is the type of pharma manufacturing where a pharmaceutical company utilizes the manufacturing facilities of other companies. In other words, the manufacturing process is outsourced to other pharma companies. In this scenario, a company will get its pharma products manufactured at custom conditions under its brand name. Ideally, the company going for contract pharma manufacturing provides the raw material, packaging equipment, and other production-related material.
The manufacturer assembles everything and provides the manufactured products on a pre-decided date.
In the case of pharmaceuticals, contract pharma manufacturing is not limited to the manufacturing of products only. It has a wider scope including compliance document creation as per FDA regulations, drug stability studies, and the development of late-stage clinical trial material, etc.
Benefits of Contract Pharma Manufacturing
Minimizes the cost of production because there is no requirement for an in-house manufacturing plant or an additional one.

With the manufacturing and other activities outsourced from a different company, the pharma companies can focus on other functional and sales areas.

The contract pharma manufacturers work for different pharma companies at a time. Their industry experience will help you get technical insight into the manufacturing process.



Third Party Pharma Manufacturing
When we talk about third party manufacturing, we are pretty much talking about contract pharma manufacturing with just a little bit of tweaks. In contract pharma manufacturing, we discussed that pharma companies outsource the manufacturing task based on some custom conditions. They get the products from the manufacturer at a predefined time under defined conditions.
However, that is not the case with third party pharma manufacturing. There is only a contract and based on that contract, the manufacturing is done by the manufacturer. The third party manufacturer carries out the production tasks based on the work order released by the pharma company. There is also no need for the pharma company to provide raw materials and other stuff to the manufacturer.
Also, the contact of a third party pharma manufacturer is limited to the manufacturing of products only. No additional services like research and testing are conducted if not otherwise mentioned in the contract.
Benefits of Third Party Pharma Manufacturing
The pharma companies need not set up their manufacturing unit or buy a large piece of land for the same.

Less investment is required for pharma companies to operate. So, it is a good option for new companies.

An easy and hassle-free way to add products to your portfolio.

Faster production and distribution operations.



Now, let us have a look at the key differences between both the manufacturing models:
Usage
Contract pharma manufacturing is usually adopted by large pharmaceutical companies. On the other hand, third party pharma manufacturing is adopted by medium to small pharma companies. The latter is also a suitable option for the companies that are just starting their operations.
Deliverables
Under contract pharma manufacturing, companies make custom requirements from the manufacturer that can be updated from time to time. On the other hand, under third party pharma manufacturing, companies agree on a decided amount of products to be delivered in a decided period. For example, 1000 products are to be delivered every month.
Material
In contract pharma manufacturing, companies provide raw material, production material, and everything else to the manufacturer. However, that is not the case with third party manufacturing.
So, this was all about the contract pharma manufacturing and third party pharma manufacturing and the key differences between them. We hope this piece of information helps you!